Let Co Letting Agents are local letting specialists, Providing a complete property service offering honesty, integrity, and the highest possible standards of professionalism in the industry.
Founded in 2020 Let Co is still a relatively young business growing from strength to strength and wanted to build a website presence that truly represented the business and be used as a tool for growth.
Let Co were looking to grow its business and increase marketing efforts to appeal to landlords. They knew that all marketing activity both online and offline would drive traffic back to their website which they were not entirely happy with. They knew that their website at the time did not really do their business justice.
Not only this but functionally the website did not serve Let Co as it did not link to Rightmove listings meaning more time was being spent to upload properties across all marketing efforts rather than one upload which will distribute listings across all platforms.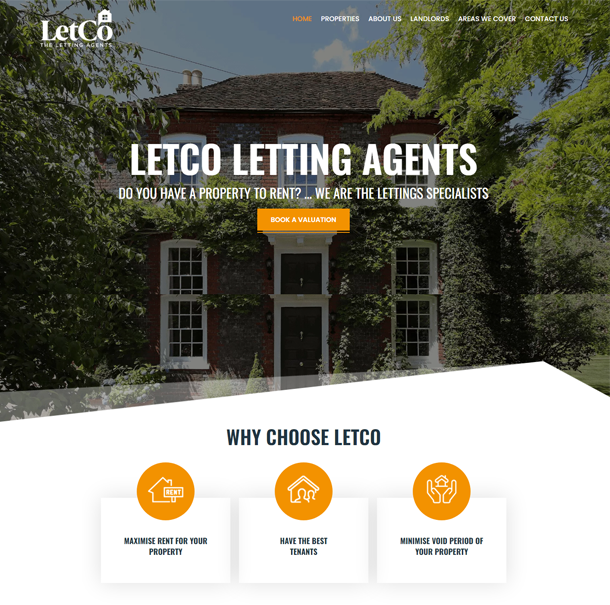 We created a brief for Let Co and provided 5 homepages building the website of that Used that flow to create the internal pages Had they signed off Created a feed integration that would allow let co to upload products onto their website that would then automatically link to Rightmove.
Tested responsiveness launched and live.
Cleartec's new website has allowed them to approach their new target market with confidence in knowing that their sales team can refer back to their website knowing it is the perfect representation of their business and has all the information on the new services they offer.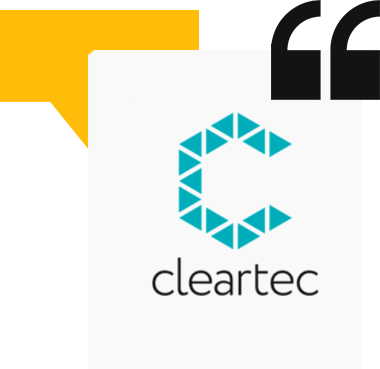 Testimonials
"Notorious have been very dynamic producing a website with everything I asked for and more. The design work and management are outstanding. The customer service is excellent, and Sam is so pleasant to work with. Helpful, polite and patient with my company demands. I am a very happy client!"
Sharon Wilkie – Let Co 
Lets start our journey together now