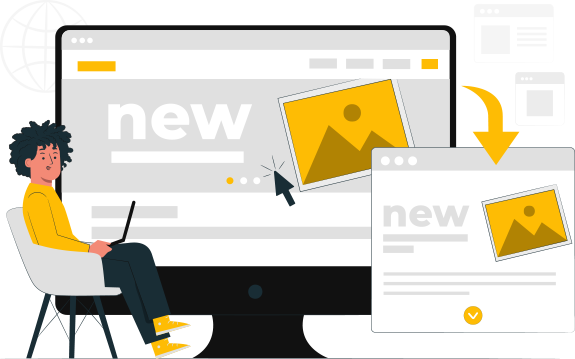 NOT an award-winning marketing agency*. And that's okay.
* Instead of attending awards ceremonies hosted by Barry from EastEnders, we stick to what we know best, and that's helping you market your business.
We're not going to claim to be "ground-breaking" or "the greatest thing since French toast" like every other marketing agency, because until we build the next rocket to the moon, we're not really, are we?
What we are, though, is a small in-house team that knows their stuff when it comes to marketing small businesses. Clever campaigns, scroll-worthy websites, SEO that gets you business — it's all our gig.
You see, we're a small business ourselves, so we know exactly what works. And what doesn't. You know what they say, never trust a skinny chef. Well, yeah. That. Sort of.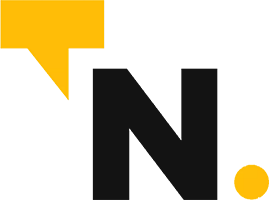 We market your small business to help it grow. Making your customers crave whatever it is you're offering. It's as simple as that.

No nonsense marketing
No time-wasting. No BS. No nonsense. Just facts, hard graft and dead good marketing.

We admire small business owners
We don't do this for the cash. We do this because we genuinely love helping SMEs achieve the results they set out to.

Proper enthusiastic
Whether you like it or not, we'll throw ourselves into your team and share the same enthusiasm about your business as you do. We can't help it. It's just what comes naturally.
Long-term relationships? Love them
If we're going to work together, we're in this for the long run. As well as seeing you succeed for as long as we're alive, it allows us to get to know you as people—and not just colleagues. So what d'ya say. Partners for life?

The opposite of boring
Looking for a dry, vanilla, boring agency? Yeah, that's not us. Fun and creativity have a place in everything we do, meaning you stand out, and we get the clients we want.

You get ALL our attention
Being a small agency is something we like to shout about. Small means we talk and collaborate, so what we create has input from many heads, not just one or two. And small means we're invested. You'll never be a number on a list or an icon on a portfolio — it matters to each one of us that you smash it out the park.
And here's how we do things
we're honest
we're transparent
we're collaborative
we're reliable
we're open
we're honest
The best things are built on trust. So we'll be honest and upfront from the get-go, and we won't make any promises we can't keep.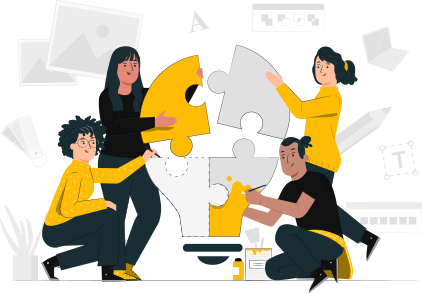 we're transparent
we're collaborative
we're reliable
we're open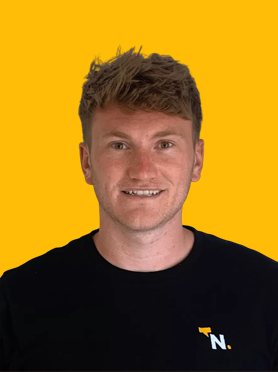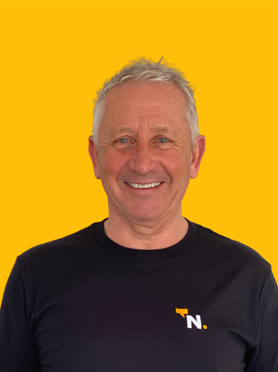 Nigel
Strategic Growth Director